You can find Hudson Home featured in a variety of home improvement, design, and lifestyle magazines.
Many publications credit Hudson Home as a source for design advice and recommendations.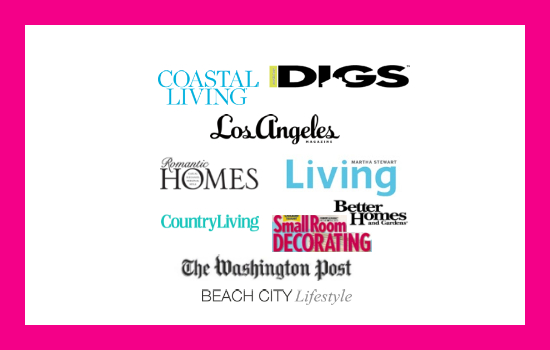 ARTICLESHudson Home
Beach City Life Style, April 2014
Exclusive interview with Shelley Hudson, owner of Hudson Home.
read more
QUOTESHow To: The Perfect Guest Suite
DIGS Magazine, Oct 2014
"Even if you can't provide the lap of luxury, do your best to impress," imparts Shelley Hudson of Hudson Home in Hermosa Beach. "People often refer to a guest bedroom as a 'spare room,' and they treat it as such."
Make A Luxurious Bed
"Relegating your visitors to sleep among your Salvation Army piles, broken vacuum, and old golf clubs — and on your ratty old sheets or college futon — will drive them straight to a hotel next time," says Hudson. "Treat your visitors to crisp, clean, luxurious bedding, and offer different types of pillows for different types of sleepers."
Fall Decorating Tips
DIGS Magazine, November 2014
"Since in Southern California our Fall is more like an excuse to wear boots and scarves rather than a real shift in seasons, changing up the look of our homes is more about layering and creating texture," says Shelley Hudson of Hudson Home.
"Pulling the light, summery tablecloths from tables to expose rich woods, adding a fuzzy blanket over the back of an armchair, and using hardbound books under lamps to add height, visual interest, and 'heft' are all ways to add substance and weight to an otherwise still warm time of year."